Obituary for Robert A Reiss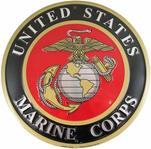 Robert A. Reiss passed away peacefully on Saturday, January 11, 2020. He was 72 years old. Robert is survived by his loving wife of 21 years, Kathy; children, Kimberly Lewandowski, Robert Jr., David, Matthew, Stephanie Miller, and Ron Porter; sister, Nancy Reynolds (AJ); 8 grandchildren and many nieces and nephews.

Bob was a Sergeant in the Untied States Marine Corp. His brothers called him "Zero" because there was nothing he wouldn't do, including walking point. Bob was a recipient of 2 Purple Hearts and numerous other medals. Semper Fi

Robert's interment will be held privately at the request of his family. In lieu of flowers, donations may be made in Robert's name to Wreaths Across America, Washington Crossing National Cemetery, 830 Highland Road, Newtown, PA 18940.